Meetings
Meetings are open to the public and will be held on Google Meet for the foreseeable future. The link is posted on the CCPS calendar and will begin at 5:00pm. Minutes of meetings are available for review 10 days after the meeting has taken place.  Meeting minutes are kept both electronically and in a binder in the administrative offices at the Jefferson campus.  Meeting minutes are posted on the web page after they have been approved in the next month's meeting by the full council.
Rahni Kellum, President rahni.kellum@cottonwoodclassical.org
Rahni was born in Kansas City Missouri and moved to Albuquerque in 2015 where she began her career at Sandia National Laboratories. Working as a technical business development specialist, Rahni is responsible for identifying synergies and creating relationships between Sandia and universities to enhance research and build the talent pipeline. Rahni has a passion for diversity and inclusion, specifically around minority serving institutions. Rahni is actively involved in helping minority students who want to pursue a degree in STEM and is a member of Alpha Kappa Alpha Sorority Incorporated.  Rahni is excited and privileged to be serving on the governing council to help further integrate inclusion and diversity principles in the CCPS mission. She received her bachelor's degree From Prairie View A&M University in Marketing and a Masters of Business of Administration from the University of New Mexico.
Jennifer Raven, Member jennifer.raven@cottonwoodclassical.org
Originally from Boulder, CO, Jen moved to NM in 2019 as an independent contractor focused on strategic planning, data analysis, research, and consulting. Jen graduated from the University of New Mexico with a Master's in Business Administration (MBA) concentrating in International Management. She is now building a career assisting small businesses, nonprofits, government entities, and academic institutions with economic development efforts. Jen is currently collaborating with UNM on curriculum design for an accreditation course in global business and international trade. Her other recent projects as an Economic Research Specialist with QB, LLC, involve data collection/analysis of several federally funded grant programs to determine their impacts on local and national economies. And she continues to work on nonprofit database management and client relationship management (CRM) platforms as the Development Administrator for Global Ties ABQ. Jen is eager to utilize her diverse experience in data-driven decision making to support CCPS and the ED Outcomes Committee.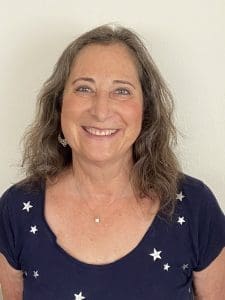 Kathy Alexander, Member kathy.alexander@cottonwoodclassical.org
Kathy Alexander believes that educating children is the most important job we can have. She was fortunate to be an APS principal in both elementary and middle schools for more than twenty years. She received her doctorate in Educational Administration and also has degrees in Educational Supervision, Counseling and Psychology. She looks forward to working with the Governance Council on behalf of the Cottonwood Classical students, parents, and community.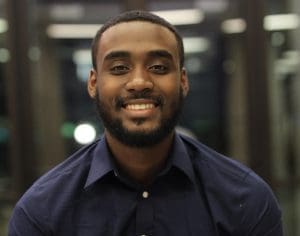 Tyrell Gaines, Member tyrell.gaines@cottonwoodclassical.org
Tyrell was born in Natchez, Mississippi and moved to Houston, Texas where he spent most of his formative years. He attended Prairie View A&M University, where he obtained his Bachelor's of Business Administration with a focus in Management. Directly afterward, Tyrell traveled west to Albuquerque to began his career with Sandia National Labs in 2020. He supports the Lab's Nuclear Deterrence and Global Security Programs as a Mission Services Project Manager. Tyrell brings experience with portfolio integration, strategic planning, and cost management. He is passionate in creating opportunities that help benefit the local community and its businesses. His other organizational involvement aligns with this as he is a member of Phi Beta Sigma Fraternity Inc. An organization who annually partners with the American Cancer Society, March of Dimes, and Thurgood Marshall College Fund to provide needed support and benefits to communities around the country. Tyrell has been a member of CCPS since June 2022. He hopes to assist the team with pioneering a strategic plan that fits the ever growing ideals of Cottonwood Classical.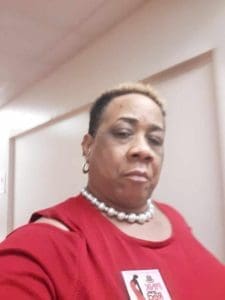 Dee Dee Sanders, Member dee.sanders@cottonwoodclassical.org
Dee Dee Hatch-Sanders completed her Bachelors of Liberal Arts degree at the University of New Mexico and obtained a Master of Organizational Management degree from the University of Phoenix. She began working at Sandia National Labs supporting Strategic Operations staffing in April 2022.
Prior to joining Sandia Labs, she was the Dual Credit Coordinator at the University of New Mexico for almost ten years.  She has worked closely with families, school administrators, and members of the Public Education Department to help students throughout the state align their college courses for dual credit and meet high school graduation requirements.
Dee Dee is passionate about student success and supporting community.  She has been an active member of Alpha Kappa Alpha Sorority, Inc., a community service organization for over 40 years. The organization has international initiatives that focus on family, health, education, and empowerment that have provided opportunities for her to commit to service, and has held numerous leadership positions at the local, regional, and international level. She is excited to join the board at Cottonwood Classical.
Holly Siebert, Member holly.siebert@cottonwoodclassical.org
Phillip Walck, Member phillip.walck@cottonwoodclassical.org
Kadeem Ladoo, Member kadeem.ladoo@cottonwoodclassical.org
Marie Parkes, PTO Representative
Joy Van Meter, Staff Representative
Shane Yara, Student Representative
Governing Council Policies & Bylaws