Cottonwood supports a robust after school program including after school clubs, tutoring opportunities, and child care running Monday through Friday from 3:10pm – 5:30pm. Please reach out to our After School Coordinator, Bryant Johnson, for more information or questions.
Drama Club
Sponsored by: Lina Ramos, Catharine Jones, Priscilla Gomez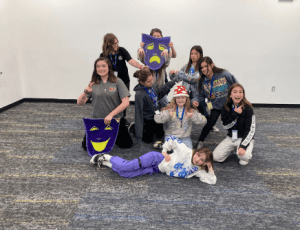 Students learn to "dramatic play" with acting, singing, improvisation, and dance. Students take the skills they learn to the stage with a mainstage production at the end of the year.
Dungeons and Dragons
Sponsored by: Robert Mattingly and Fred Hintze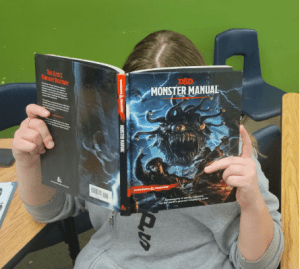 The Dungeons and Dragons club teaches the students how to play the famous roleplaying game of the same name, which has encyclopedias of rules that must be learned and intuited.  We socialize through the eyes of our characters and attempt to create, together, epic adventures.
Fiber Craft Club
Sponsored by: Heather Blanchard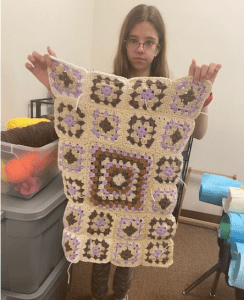 Fiber Craft Club is for all middle and high school students who are interested in learning a new hobby or improving existing craft skills, such as crochet, knitting, weaving, embroidery, needle felting, or sewing.
Gardening Club
Sponsored by: Stephen Williamson and Mike Ziemniak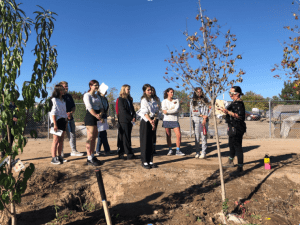 The garden club has close ties with our local community. In the first image, the students are seen learning how to plant saplings with one of our community partners, Plant World.
Students beautify our school grounds through our gardens. In the second image, students are planting bulbs at our front entrance to create a beautiful array in the spring.
Miniatures and Models Club
Sponsored by: Robert Mattingly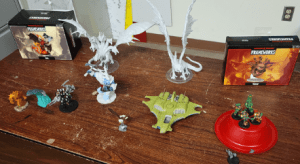 The Miniatures and Models club gives aspiring artists an avenue to try painting and designing their artworks in a more 3D fashion.  The skill to paint something the size of the minis and level of detail required takes a lot longer to acquire, and this club's purpose is seeking to give the students the avenue to practice without a large investment on their behalf.  Everything painted doubles as being useful within the Dungeons and Dragons club as well.